REGISTRATION AND LOGIN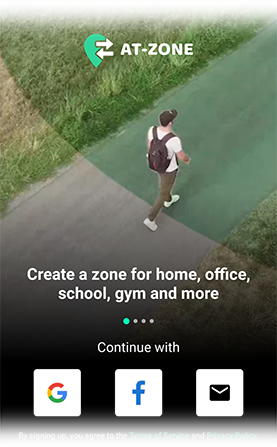 We've simplified the registration and login process and made the start screen more user-friendly. In just a few clicks, you can complete all the necessary steps for registration and configuration.
CREATING ZONES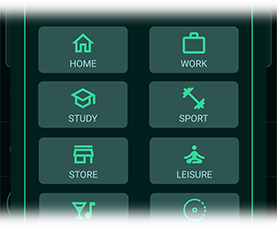 We have improved and optimized the process of creating and managing zones. Now, when creating a zone, you can select its category (for example, "home", "work", "school", etc.), then you just need to mark a zone on the map, the app will detect it automatically and add its address. You can also change and assign the categories of existing zones. After creating a zone, invite or add friends and receive visual and audio notifications when they enter or leave the zone.
MAIN SCREEN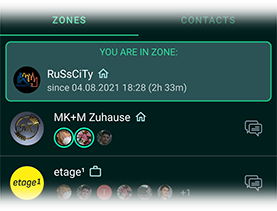 We have improved the navigation in the app, adjusted the sizes of images and texts, and added category icons to the zones. In addition, we have created a section with information about your current location and details of your length of stay in this zone, which is always displayed at the top of the screen.
NOTIFICATIONS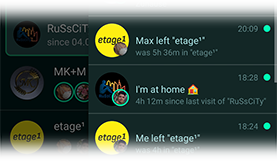 We have added sounds to zone entry and exit notifications. In addition, you can now see how long a person had been staying in the zone and how much time has passed since the last visit to the zone.
WIDGETS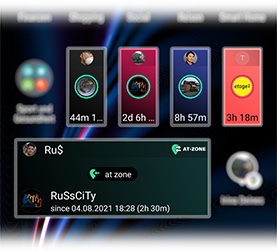 Now you can create color widgets for individual contacts and place them in the desired place on the start screen of your device. That allows you to see the current status of a contact without opening the app.
SUPPORT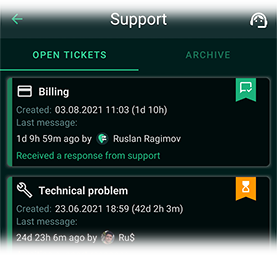 We have added a support section directly to the app. Now you can contact us quickly and easily at any time if you have any questions about the operation and functions of the app.
IN ADDITION
Improved permission requests for physical activity and background location on Android 10+. Reworked and improved some elements and the order of actions. Improved stability and performance of the app.